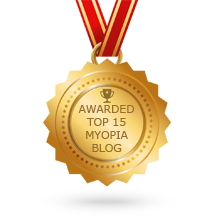 Proud to have been named one of the best Myopia blogs on the web! Learn more »
Blog
The Myopia Institute understands the need to prevent nearsightedness in people. With the skills of our doctors and our advanced technologies, we provide various ways to improve your vision.
Eye Care,
23
Nov
Parents understand that a child should be able to see and explore the world on their own. This is part of the reason having good eyesight is essential. Seeing your child squinting could signal an eye problem like Myopia.
Eye Care,
21
Nov
Myopia or nearsightedness happens when the light focuses in the front part of the retina, instead at the back part. This leads to difficulty seeing distant objects. This condition is common among school-aged children.
Eye Care,
21
Nov